18.12.08
Just put a down payment on a MSMB (Midship Member Brace) from corky on
spyderchat
. The brace works similarly to the "butterfly brace" that is available for NA (and NB?) Miata's from Flyin' Miata. It looks like this:
He also makes a few other braces for the ZZW30.

I was told by many owners that this makes a huge difference in the ZZW30's handling and feel. People rant and rave about these things up and down. Lets hope it lives up to the hype and shows me that my car was a floppy noodle.
7.12.08
well not much going on with my car recently. driving in snow sucks so bad with the RE040's. they get rock hard and snow gets packed in them. terrible...
anyway, just updating with a recent purchase. got a good deal on an oil cooler, so i picked it up. wont go on until spring when i finish piecing it together.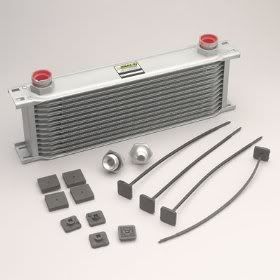 i know i keep saying this, but i swear, there will be more updates soon. i finished paying off my debts, and i got another raise (yay!) starting next month, ill be buying a lot of toys